Invisible Dog Fence Installation
Pet Stop® of Bismarck provides North Dakota with the highest quality invisible pet fencing systems. When installing your new hidden fence, we will bury a wire around the perimeter of your property with training flags to indicate where the new invisible boundary is. This wire begins and ends at a transmitter that is located at an indoor outlet for power, typically in a garage. Your pet will begin to wear a small customized receiver that is programmed for their individual size and temperament. Using our low-stress GentleSteps™ Training method, your pet is introduced to the boundary and is free to roam your property in roughly 1-2 weeks.
Call Us Now:

701-226-9157
Layout Options
Below are our most common dog fence layouts, but they can be customized to what best suits your needs and your property.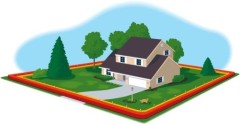 Perimeter Layout
The perimeter layout covers your entire property, giving your pet the maximum amount of freedom to roam while keeping them safely contained.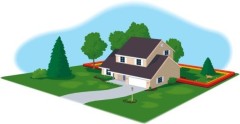 Double-Loop Layout
Encloses either the front or back yard with a double-loop. Generally only used when your property's geography won't allow for installation around the whole property.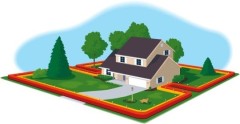 Hourglass Layout
This layout creates two separate containment zones. This allows your dog access to the front yard through the house or garage by invitation only.
GentleSteps™ Training
Along with providing the highest quality product, Pet Stop® offers the best training available to your pet, GentleSteps™. This method doesn't cause any painful corrections on your pet. It's extremely gentle and uses low levels of correction with positive reinforcement. Not only do pets learn boundaries faster with GentleSteps™, but the training is also fun for your furry friend. The end result is a happier, healthier, safely contained pet!